When it comes to Search Engine Optimization (SEO), there is always a question that pops up every year among internet marketers and it is "are backlinks still important?"
The short answer is yes because until now major search engines, such as Google, use backlinks as one of their main factors in their search algorithms.
The number of backlinks and the strength of their qualities determine how well your website ranks among other sites in your niche.
What are backlinks?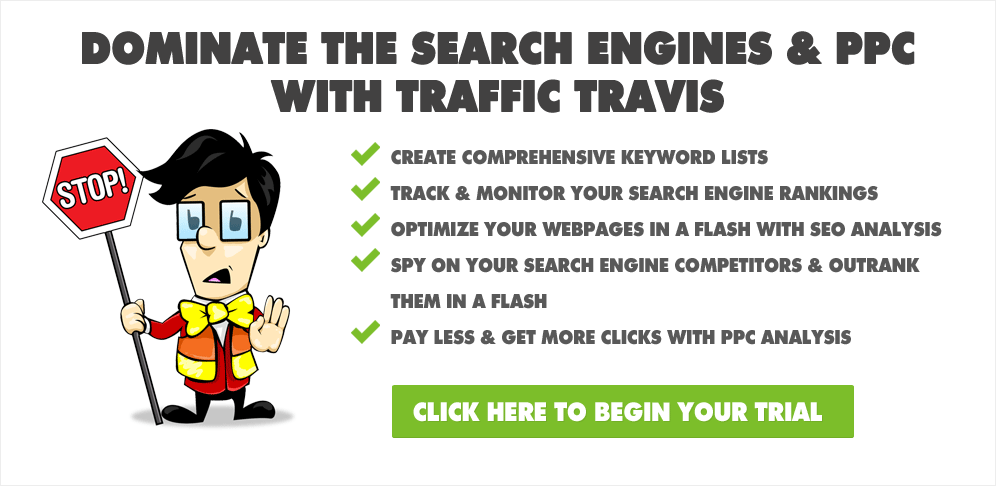 Before we dig deeper, let's explain a little bit about what backlinks are.
Backlinks, also known as incoming links, inbound links and inward links, are incoming links to a website or web page. In basic link terminology, a backlink is any link received by one web page, directory, or top-level domain from another web page.
Why backlinks matter?
The number of backlinks indicates the popularity or importance of a website or page.
Search engines often use the number of backlinks that a website has as one of the most important factors for determining that website's search engine ranking, popularity and importance.
Google's description of their PageRank system, for instance, notes that Google interprets a link from page A to page B as a vote, by page A, for page B. Knowledge of this form of search engine rankings has fueled a portion of the SEO industry commonly termed link-spam, where a company attempts to place as many inbound links as possible to their site regardless of the context of the originating site.
Types of backlinks
Not all backlinks are created equal. SEO is interested in the relevance of your site compared to the content of your site. Understanding this makes it easier to understand that when your backlinks are analyzed, they aren't just done so based on their isolated coding, they are done with respect to the environment too. This environment includes, the page rank of the site that is linking to you, your own website's content, and the page environment and content that the backlink springs from.
Here are things you need to pay attention when you start building your backlink campaign:
PageRank (PR): The best types of quality links come from sites that have a high page rank in Google's search engine. Page rank ranges on a scale from 1 to 10, with 10 being the highest page rank. This is a measure of the referral site's reputation and will give the search engine an idea of how reliable this source is about giving out links that are not relevant or within their own content stream. If you don't know a site's PageRank (PR), you can download the Google toolbar and it will tell you what it is. It takes time to develop page rank and you should try to link to sites with a slightly higher page rank than your own, thus building up your own site's reputation.
Website Content Matching: Ideally, you would want to get a backlink from a site that not only has a higher page rank than you do, but also that has something to do with the content of your site. If your site is about dating, you may want to be included in a site that reviews dating sites. If you just get a backlink from someone who is selling Bibles, it's likely to be ignored as a good quality backlink. A website's relevance to a niche is measured with Domain Authority (DA), which has a scale between 1 and 100.
Page Positioning: A link that shows up near the top of the referrer's page is worth more than one at the bottom. This may seem odd, but you have to remember that paid links are often placed nearer the bottom or out of the way of the relevant content. Paid text links are now not considered good quality links by Google, but how that algorithm is determined, it's anyone's guess. They appear to make page positioning an indicator of whether a text link is paid or not.
Page Hierarchy: Within any website, there is a directory tree that leads people deeper and deeper into the site. The higher a web page is in the directory structure the more value it has to you as a potential host for your backlink. The home page of a site with good ranking is an excellent place to get a backlink because this is the prime real estate for websites that everyone is sure to visit.
Anchor Text: The anchor text used by the linking site is becoming more important. If you have a site that sells shoes and the anchor text that backlinks to you is "pretty wear" then it won't be as efficient as one that clearly describes your offerings like "quality top-brand shoes." This effect appears to be evaluated across the board with the more backlinks using quality anchor text, the higher your page ranking in the results pages becomes.
How to create high quality and relevant backlinks
There are many ways to get backlinks, a practice commonly known as link building. Here are some ideas to get you started:
Guest blogging: If you really are dying to give your content away and don't mind working hard for the backlink, you can offer to be a guest blogger. The key is to target blogs with high PageRank and avoid making the offer of writing free content on blogs that aren't worth it. Some people don't like the idea of guest blogging because content is something that is valuable in both time and cash to create. If people like it, they will link back to it. If it happens to be hosted on someone else's site, they get the multiple reader backlinks and all you get is one backlink out of it. It all depends on if that one backlink is worth it to you to give away your content. When you start blogging on other people's websites as a guest blogger you're going to use fresh content. No decent page rank blogs are going to be interested in posting content that you already have in other places on the Internet.
Skyscrapper technique: This is a method made famous by Brian Dean of Backlinko. You can read it more thoroughly here. In short, you will interview a bunch of experts in your niche (at least 30 of them) and then interview them on a certain topic that has a lot of search engine queries. Once you obtain their quotes and perspectives, you post a round-up article and upload it to your website. And then you will contact the experts personally again to tell them that the article is live and ask whether they are willing to share it with their networks and followers. Most of the time, they will have no problem sharing it. This technique requires a lot of hard work and takes a long time just to produce a single article but it is going to worth it in the long run.
Write controversial content: If you haven't figure out how to get attention, choose a controversial topic. This can have drawbacks to it if people take offense and begin to stuff your email box with hate mail. However, if you get a good controversy going, people will line up to link to that content and discuss it all over the web.
Buy backlinks: There are many different companies out there selling text links. It is a very profitable business for both the publishers and the advertisers. Google does have some ways to discern many of the major companies' links that sell text-based links, but it doesn't stop people from buying them. If you decide to buy backlinks, make sure that the vendor will provide with high quality links from relevant and reputable websites. There are many vendors who sell cheap backlinks but having thousands of spammy websites linking to your website will only hurt its rank and you will end up wasting money.
Backlink strategies that do not work
Now, let's talk about backlink strategies that do not work (or used to work but no longer effective):
Article directory submission: There was a time when submitting dozens of articles to EzineArticles was enough to get your website to rank. Heck, back then even pages from EzineArticles also dominated the first few pages of Google search results. However, after Google updated their algorithm to ignore article directory sites, then there is no point anymore in submitting articles to EzineArticles and the likes of them.
Blog commenting: There are many "SEO companies" who offer blog comment packages to the uninformed webmasters. They promised thousands of backlinks from comments on niche-relevant blogs while in reality what happen is that they put the comments on low-quality and automated network of blogs that hold no value at all in the eyes of the search engines. Even if you want to build backlinks by manually commenting on blogs, most blog owners have set a "nofollow" attribute on their comment section which means that a backlink there will be ignored by search engines.
Submission software: When social media began to emerged circa 2007 to 2010, there were many backlink submission software popping up. They were able to post links to automatically created social media accounts by the thousands each day and they were very effective too. One very popular tool in ClickBank was sold for $297 and thousands of customers bought it. However, Google definitely found out about this and they updated their algorithm to ignore links created from this practice. Software like this still pretty much exist in the internet marketing scene because the vendors basically target the uninformed webmasters and newbies to get their sales.
Backlinks for SEO still work and will always work but remember that good backlink campaign is not an overnight process and it will take some time for it to show results.
Get More SEO Tactics
Enter your email to download my free ebook on SEO tactics that work today.
I value your privacy and would never spam you
Latest posts by Hans David
(see all)